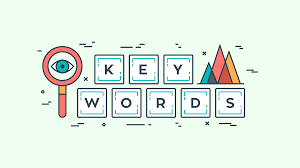 Indisputably, keyword research is fundamental to any content marketing,SEO campaign. Failure to use the right keywords means that your content will not be reaching the right audience, a move that naturally leads to fewer leads, traffic, customers, and profits.
Thankfully, deciding the right phrases or words to use does not have to be an uphill task anymore
Asides from using suitable tools, here are the 10 timeless strategies you can adopt anytime you need to conduct keyword research.
1. Identify The Customer Persona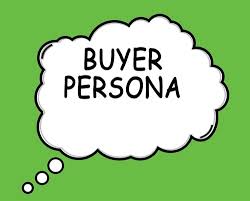 It is unfortunate that many marketers do not take this step seriously when looking for appropriate keywords to include in their content. You must think of your customer or readers first before putting out any content.
It is worth noting that a majority of your clients will spend a huge chunk of their time online not searching for what you have, but for what they want. In simple terms, this means that you should not only target customers when they search for what you are selling because you will definitely end up missing out on numerous opportunities to reach out to them.
What you need to do in this case is have a clear picture of your customer. From here, you need to find out the topics that the client is interested in and integrate some of these words in your content. This way, whenever they need to buy, you will appear at the top of the list, and inch closer to sealing the deal.
After you have an idea of the audience that you want to target, it is also vital to classify keywords. Generally, there are 3 types of keywords i.e.
I. Head/short keywords – These feature one or two words and are characterized by high search volume.
II. Body/medium Keywords – They constitute of two or three words with medium search volume that is neither high nor low.
III. Long tail keywords – These usually have 4 words or even more with low search volume. Consequently, they account for the bulk of web traffic.
Longer phrases are more specific, resulting in fewer search results when potential customers type them in. What this means is that if you search for "mobile phones", a million results will come in. Looking for "Apple mobile phones" will give you fewer results. If you search for "2019 Apple Mobile phones", you will only get the models released in the particular year. From the user point of view, adding more context yields better results.
2. Go for Untapped Keywords
Unsurprisingly, you will find that many entities dealing with the same products end up using the same target keywords. If you are into this habit, pause at once.
The secret to excelling and emerging on top of search pages is to look for untapped keywords that will give you an edge in your field. Tactics you can use to leverage a keyword that your competition may not know about include;
I. Utilizing Google Suggest – This is simple because all you have to do is log on to Google and enter the topic you want to tackle. Do not enter the search, but instead scroll through the suggestions that the search engine will produce. A quick tip if you leave spaces before your topic, Google will present a different set of long tail keywords you can grab.
Another option you have with Google is the 'related searches' feature. This is wherein after typing your topic on the search bar, you can scroll down to the bottom of the page and you can find some excellent keyword ideas.
II. You can go through Quora or Reddit which feature large communities of people that ask questions and discuss various topics. Search for your topic on these forums and if you find a thread, identify the phrases that appear frequently.
III. Wikipedia is another great option to look for a list of potential keywords. Type your topic of interest on the search bar and read articles on the same, picking out words that are closely related to your content.
3. Analyze Your Keywords for their Commercial Intent
After going through the second strategy, you probably have a list of keywords on your plate. Obviously, you cannot use all of them; thus there is a need to analyze them so that you only end up with the top suggestions that will be of benefit to your website.
Commercial intent describes the possibility of someone buying from you after using a certain keyword. Here is how you know if the set of keywords you want to use is viable.
? Take advantage of keyword planner- when you type your keyword, look at the suggest bid column to know the number of money advertisers invests in AdWords. Opt for the ones with higher suggested bid because they are more profitable.
? Check to see the number of AdWords ads that appear when you search for a particular keyword on Google.
4. Look at the Keywords Search Volume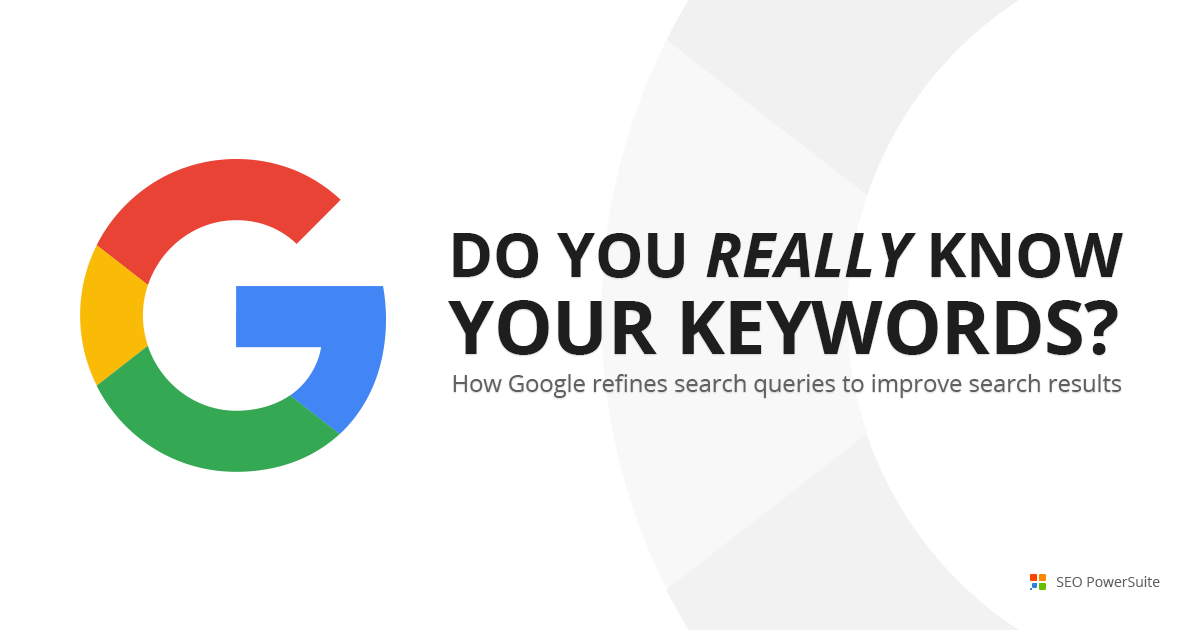 In the past, Google offered exact search volume numbers on the keyword planner. Unfortunately, this no longer happens. Today, you will only get an unhelpful range if you are not running an active AdWords campaign.
Do not lose hope just yet. You can still know the number of people who search for your keywords by using premium tools like SEMrush and KW finder to know the number of searches that a keyword gets monthly.
5. Check the Growth of your Keywords in Google Trends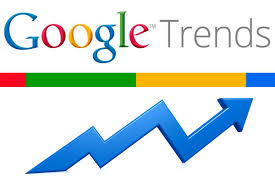 There is a possibility of you ending up with two keywords that have great potential in regard to search volume and commercial intent. When facing such a dilemma, there is no need to stress about the phrases to use.
You can always use Google Trends to check the growth of the keywords to pick the best. Google can tell you the KW that is gaining popularity and the one that is not. As expected, you will go ahead with the one that is popular.
6. Knowing where to Place the Keywords
Part of KW research dictates that you brainstorm on the best places to place the keywords for optimal effect. This goes to show that you can opt to use more than one keyword phrase as long as it makes sense for your content.
Examples of areas that must feature your primary keyword include:
? Page Title – This accounts of the SEO title and the actual title as well which is at times slightly different. Google uses your title as a starting point to determine relevance and it is also the clickable link that appears in search.
? Meta Description – When you are not using any SEO tool the Meta description automatically comes from the first 160 characters of the content making it a great place to include your target KW. The Meta description offers readers with a clickable link where individuals can decide whether they want to go ahead and access the content or not.
? in social media updates and links – If you are sharing your content, it is not right for it to go out there without your main keywords. Adding it is a hashtag can help people to refine their searches.
It is also advisable to sprinkle the content with the right keywords. Avoid overstuffing because Google considers this a black hat SEO technique. The best plan is to use variations of the primary KW to spice up the content making sure you are writing for human beings. The main aim should be to deliver a copy that is readable and effective.
7. Construct Awesome Landing Pages
Keywords will not do the job on their own. You must come up with great landing pages that will help get the job done. This does not have to be something that you handle right away. You can come up with a couple first and then plan to add others along the way.
This works because you can identify the areas that need improvement or whether you need to change the KW to get the results you need. Before writing the content, it is advisable to have a clear overview of the terms your audiences and potential customers are using (individuals who can purchase your products) as well as the terms that you want to target from a business perspective.
8. Do not Depend Heavily on KW Research Tools
There are plenty of KW research tools at your disposal when you want to take advantage of this technology. While these are great to use on your keyword research journey, they should only help with the research and not take over.
You primarily undertake keyword research to help you interact better with your audience. This helps you to uncover a couple of things that relate to your business including:

The main problems of the audience to help you develop content around solving the most popular problems.

Language your target market uses so that you can come up with more compelling content.

The topics that are important and the ones that should take the backbench so that you can always deal with the topics that matter.
Another tip to work with is to make sure that you carefully think about the tools you are using. It will not hurt to compare as many as possible so that you end up with the one that will genuinely help. At times, you may even have to make a small investment to use the premium version of a certain KW research tool to get the most of out of it.
9. "Borrow" the Competitors Accidental Keywords
This is a pro-tip that resonates well with small and medium-sized companies. While running your enterprise, there are some established or big firms that you seek to compete with in the future.
Set some time to study that comes from these firms. Often, this will normally have loads of target keywords that are included "accidentally", implying that it was not the original plan.
There is no harm in taking these words and running with them. This way, you can compete with these sites when they try to rank for other keywords because you do not yet stand a chance with the primary keywords.
Creating excellent content around the "extra" keywords means that you will have better content for the specific word phrases because they will be more targeted. While this may be a complicated strategy to deploy, it can offer some beneficial results at the end of the day. For this reason, you should not prioritize this technique, but rather use it as a second or even third option
10. Take Advantage of Social Media
Social media platforms can come through for you in a huge way during the keyword research process. There are millions of people who have conversations on avenues like Twitter, Facebook, Instagram, LinkedIn, and many others.
Be keen to follow the conversations on these platforms especially if they have something to do with the business you are in. You can also participate in these conversations as a means of getting to know the audience better so that you can better serve their needs. While doing this, you are bound to come across some keywords that you can use effectively in your business. With time, you can also identify the social media platforms to focus.
Conclusion
Going through the smart keyword research strategies above goes a long way to show that you cannot get the proper keywords by simply typing your topic into a Keyword planner.
You need to be more proactive in the entire process so that you end up picking the right works that will work well for your site. Using the expert tips above, you will not have any difficulties finding the best keywords that will help with successful content strategy.